About CK1 Pressure Washing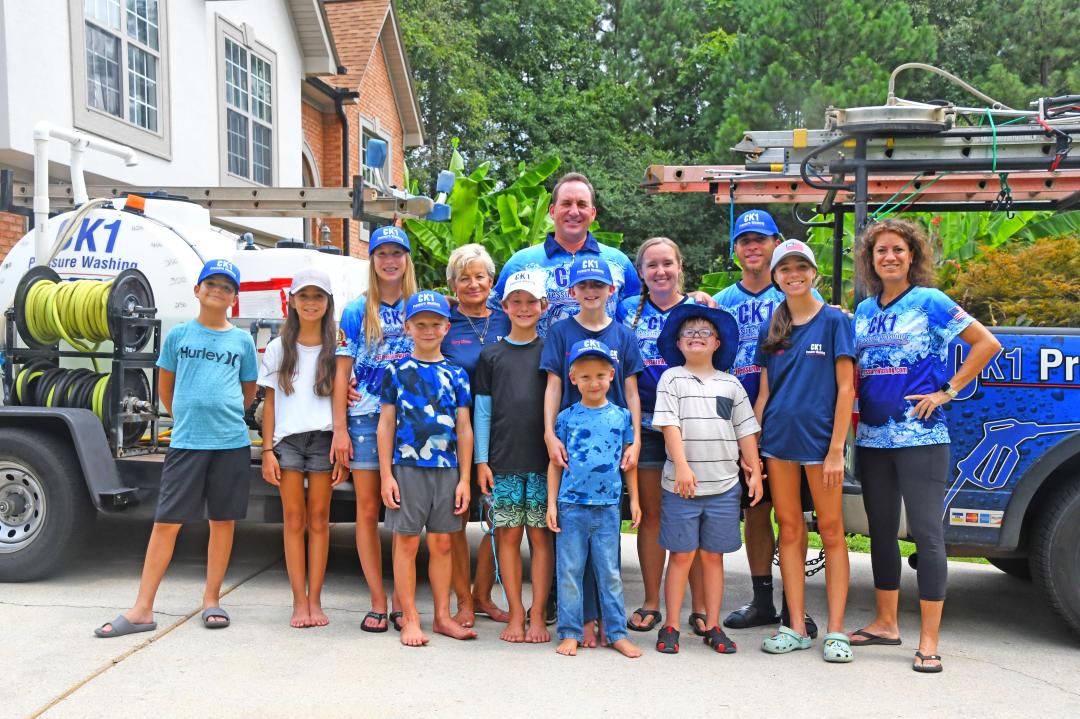 Mission Statement
We are in business for our families and to financially fund ministries that are locally, nationally, and worldwide.
Hello, I'm Christopher Klicko, founder of CK1 Pressure Washing, Inc. and I grew up in a family that lived and taught the value of hard work.
I've grown up around the home building industry, giving me decades of experience that I bring to every home CK1 Pressure Washing has the opportunity to serve.
Having owned my own business for over 16 years now, I've got the experience to help my clients with many of their home service projects. Through these years I've also learned that my people are the most important part of any business so I always strive to put my clients first and deliver the best customer service possible.
At my previous business, CK1 Drywall, we got 90% of our jobs through word of mouth alone, showing us that when you deliver quality work with honesty, integrity and hard work, people can't help but share.
CK1 Pressure Washing has over 385 five star google reviews and services many repeat customers.
I believe these 3 things yield to a Successful Business:
Quality People
Quality Product
Quality Process
The CK1 Guarantee
Customer service is our highest value. We promise to clean your home just like we'd clean our own and provide the best service we can with honesty, integrity and hard work.
We practice good communication! When you schedule an appointment with us, you will receive a text message with a the time window we will be working on the day of service. You'll also receive a message on the day of service when we are on the way!
You'll also receive a message on the day of service when we are on the way!
We strive to go the extra mile for our customers to ensure their satisfaction and a positive return on their investment.
We take pride in our work and will deliver you the best service in the market.
A Local Pressure Washing Company You Can Trust
CK1 Pressure Washing is a customer-oriented pressure washer in McDonough that is committed to delivering only the best in terms of customer satisfaction.
What makes our company stand out from other pressure washers in the area is the fact that it doesn't matter to us the value of your home; it matters what you value. Using professional-grade pressure washers, along with time-tested processes and systems, we can take care of every house with the same value and integrity that you use when caring for your own home.
"We are in the business of customer service. We just happen to be pressure washers." - Christopher Klicko, Owner Of CK1 Pressure Washing
We're happy to offer numerous diverse pressure washer services, including deck cleaning, house washing, fence cleaning, and even exterior stain removal, plus much more. When it comes to pressure washing in McDonough, nobody compares to our selection.
Are you interested in finding out more about the best pressure washer in the area? Don't wait. Reach out to us today to speak to our specialists.
WE WANT TO EARN YOUR TRUST. CALL YOUR MCDONOUGH PRESSURE WASHING PROS TODAY