Exterior Stain Removal To Restore Your Surfaces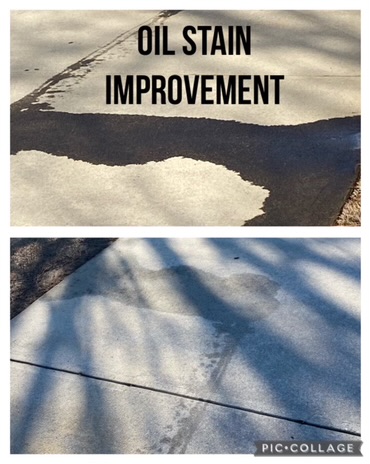 If you own a property in McDonough, you know how difficult it can be to keep your exterior surfaces looking their best, which is why regular exterior stain removal is a must.
Over time, dirt, grime, and other debris can accumulate on your surfaces, causing unsightly stains. At CK1 Pressure Washing, we offer high-quality exterior stain removal services to restore your surfaces and make them look like new again.
Our team of experts is equipped with the latest pressure washing equipment and environmentally friendly cleaning solutions to remove even the toughest stains from your surfaces. From driveway oil stains to rust stains on your fence, we have the expertise to handle it all. We understand that different surfaces require different cleaning techniques, which is why we offer customized solutions tailored to your specific needs.
Exterior Cleaning vs. Stain Removal
Most people are unaware that there is a difference between cleaning and stain removal. Understanding the difference between exterior cleaning with pressure or soft washing and stain removal is crucial to determine which method is best suited for your cleaning needs.
Pressure washing and soft washing are very routine ways of keeping your property clean and well-maintained. They involve the removal of black and green algae, dirt, grime, mildew, and other organic growth. But occasionally, an extra service is needed to remove stains such as our infamous Georgia red clay and oil stains.
You can think of exterior cleaning versus stain removal this way…when you go into the dentist for your 6-month cleaning and checkup, they perform those routine services. But if you are a coffee, tea, or wine drinker and there are stains on your teeth, does the dentist remove those stains with their 6-month routine cleaning process? No, you typically must schedule a brightening treatment to have those stains removed. The same with exterior cleaning, a routine cleaning is perfect for removing algae, dirt, grime, mildew, and other organic growth but an extra stain removal service may be needed.
If you need oil stain removal or red clay stain removal, let us know and we can give you an estimate for these services.
Why Won't This Oil Stain Come Out of my Driveway?
It is to be noted that oil stains CANNOT be completely removed off concrete, mortar, and other porous material for the reasons listed below:
Concrete is a very porous material with many microscopic holes.
When a substance like oil gets on the concrete, it stains the inner microscopic walls of the porous concrete and currently there is NO WAY of removing the stains.
No amount of pressure or the amount of time cleaning or power washing will work to remove any stain in the concrete.
However, we can improve the look of these stains, but we can't completely remove them.
Improving Oil Stains
At CK1 Pressure Washing, we understand the frustration that can come with oil stains on concrete surfaces. Oil stains can be unsightly and difficult to remove, but our team has the expertise and equipment to lighten and improve the look of these stains. However, it is important to note that currently, it is not possible to completely remove an oil stain.
The reason for this is that concrete is a porous material with many microscopic holes. When oil spills onto concrete, it can penetrate these holes and stain the inside walls. This makes it impossible to remove the stain completely as the oil has seeped deep into the pores of the concrete.
To remove an oil stain, the best option is to clean the stain and then stain the entire concrete surface with a color stain or paint of your choice from a paint store like Sherwin Williams. This will cover up the stain and give your concrete a fresh, new look.
Local body shops such as Express Oil Change in McDonough and Locust Grove call CK1 Pressure Washing to clean up oil spills for them. Our team is experienced in handling these types of spills and will work quickly and efficiently to remove as much of the oil stain as possible.
We at CK1 Pressure Washing can lighten and improve the look of oil stains and know you will be happy with the work we will do for your home or your business. Give us a call today to get started!
Removing Red Clay and Rust
CK1 Pressure Washing is the leading expert in red clay and stain removal through soft washing. Soft washing is a method of exterior cleaning that uses low pressure and specialized cleaning solutions to safely remove dirt, grime, and stains from a variety of surfaces.
One of the main benefits of soft washing is that it is much gentler on surfaces than traditional pressure washing. This is especially important when it comes to removing red clay stains, as these stains can be difficult to remove without causing damage to the surface. CK1 Pressure Washing's team of experts use specialized cleaning solutions that are specifically designed to break down red clay stains and lift them from the surface without causing any damage.
Why Choose Us For Exterior Stain Removal
If you need help with pressure washing for McDonough properties, we're the ones to call. We offer exterior stain removal, fence cleaning, driveway washing, dumpster pad cleaning, and much more. Give us a call today to learn more!
WE WANT TO EARN YOUR TRUST. CALL YOUR MCDONOUGH PRESSURE WASHING PROS TODAY