CK1 Pressure Washing: East Point's Premier Pressure Washing Company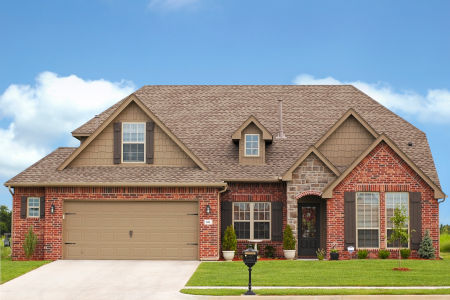 At CK1 Pressure Washing, we take great pride in our pressure washing work, which is how we've been able to earn the impeccable reputation we have in East Point and beyond. When you need pressure washing for your home or business, our company is the obvious local choice. Professional exterior cleaning removes years' worth of dirt and stains from your exterior surfaces, and it's also the vital first step in projects like painting or staining your structure. The point is that professional cleaning for the outside of your home or business in East Point makes a drastic difference in both curb appeal and value. Our team is standing by, ready, and willing to spring into cleaning action and improve your property, from rooftop to foundation.
Roof Cleaning East Point
Roof cleaning is a tricky business, but for CK1 Pressure Washing, we've seen and dealt with them all! There's no better way to get your roof spotless than with our roof cleaning service! We have kept up with the times and ever-evolving industry of pressure washing, and one of the surfaces that constantly has given lesser experienced pressure washers trouble is the roof. With our roof cleaning expertise, you can count on a deeply cleaned, dazzling roof that will greatly boost your home's curb appeal and protect it against future invasions from damaging substances such as algae and mildew.
Roof cleaning requires soft washing techniques, which use unique attachments and cleaning solutions sprayed at a lower pressure per square inch as opposed to a high blast stream of water. CK1 Pressure Washing utilizes the soft washing method for all delicate surfaces that may need it. This is far from all we do but keep it in mind if any of your exterior property surfaces are in need of professional pressure washing, we've got you covered in East Point!
Expert Pressure Washing Services For East Point Homes & Businesses
Keeping the community of East Point happy and beautiful with premier pressure washing is our primary driving force, and we would love nothing more than to discuss what our experts can offer your home or business. If you have a business that needs some upkeep, CK1 Pressure Washing has an amazing commercial pressure washing program that will clean all your business's exterior areas for a professional shine that's guaranteed to leave amazing first impressions!
For a professionally run pressure washing contractor in East Point, you don't need to look any further than the local specialists at CK1 Pressure Washing! Our experts are ready to answer any questions you may have and, more importantly, to get your property looking like paradise! Contact us today for the best in pressure washing services.
Areas We Service Aside From Atlanta, GA
The professionals at CK1 Pressure Washing help provide superior services in the greater Atlanta, GA area, providing expert pressure washing service to property owners in...
Atlanta, GA
College Park, GA
Conyers, GA
Covington, GA
Decatur, GA
East Point, GA
Ellenwood, GA
Hampton, GA
Jackson, GA
Jonesboro, GA
Lithonia, GA
Locust Grove, GA
McDonough, GA
Rex, GA
Riverdale, GA
Stockbridge, GA
About East Point, GA
East Point is a suburban city located southwest of Atlanta in Fulton County, Georgia, United States. As of the 2020 census, the city had a population of 38,358. The city name is derived from being at the opposite end of the former Atlanta & West Point Railroad from West Point.
WE WANT TO EARN YOUR TRUST. CALL YOUR MCDONOUGH PRESSURE WASHING PROS TODAY