An Outstanding Pressure Washing Company Serving Ellenwood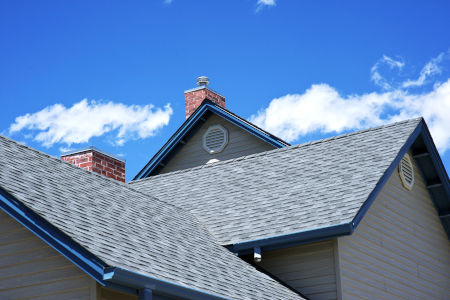 At CK1 Pressure Washing, we're dedicated to providing our customers in locations like Ellenwood with the best pressure washing services available. The work we do is about outstanding cleaning, restoration, and above all, customer satisfaction. Whether you're getting ready to sell your home or just improve the curb appeal for your own enjoyment, there's always a good reason to get a pressure washing service. Maybe you want to prepare your home's exterior for a paint job or just knock the springtime cobwebs off your home; there's no wrong motivation behind scheduling your cleaning service. Getting exterior cleaning is something that you should leave to professionals who have plenty of training and hands-on experience. When it comes to service in Ellenwood, we are more than happy to meet and exceed your expectations for superior pressure washing.
Pressure Washing For Ellenwood Homeowners
Exterior cleaning services done by a professional are something that your home needs on a regular basis. Neglecting to schedule pressure washing for your residential property can lead to dire consequences and hard-to-solve issues. We want you to feel confident that we'll take good care of the exterior surfaces on and around your Ellenwood home, leaving them looking better than how we found them. We'll restore and revitalize the curb appeal of your exterior and remove potentially damaging contaminants simultaneously. CK1 Pressure Washing is committed to customer satisfaction and job safety-- two of the driving forces behind every job we do. When it comes to Ellenwood pressure washing, we're proud to have earned the reliable reputation that we have.
Top-Notch Roof Cleaning in Ellenwood
As a responsible homeowner, you want to do everything in your power to ensure your Ellenwood home continues to look its best and provides a welcoming atmosphere to anyone who comes to visit. When you're in need of a pressure washing professional to help with all of your roof cleaning needs, you can count on the skilled experts at CK1 Pressure Washing.
Roof cleaning is essential if you want your rooftop to stay healthy and last longer. Traditional pressure washing methods aren't safe for use on things like shingles and flashing, which is why at CK1 Pressure Washing, we use soft washing techniques. Soft washing involves turning the water pressure down and employing gentle cleaning solutions to soak things that mar your roof, like mold, before washing them away. Your roof will look fresh and clean while staying totally intact.
Areas We Service Aside From Atlanta, GA
The professionals at CK1 Pressure Washing help provide superior services in the greater Atlanta, GA area, providing expert pressure washing service to property owners in...
Atlanta, GA
College Park, GA
Conyers, GA
Covington, GA
Decatur, GA
East Point, GA
Ellenwood, GA
Hampton, GA
Jackson, GA
Jonesboro, GA
Lithonia, GA
Locust Grove, GA
McDonough, GA
Rex, GA
Riverdale, GA
Stockbridge, GA
About Ellenwood, GA
Ellenwood is an unincorporated community located in Clayton, Henry, Rockdale, and DeKalb counties in northwest Georgia.01 With a population of 46,967 and ten constituent neighborhoods, Ellenwood is a southeast suburb of Atlanta, located along Interstate 675 and Georgia State Route 42. It is a growing part of metro Atlanta and offers the best of southern living and metropolitan lifestyles.
WE WANT TO EARN YOUR TRUST. CALL YOUR MCDONOUGH PRESSURE WASHING PROS TODAY