Signs Your Home Needs Washing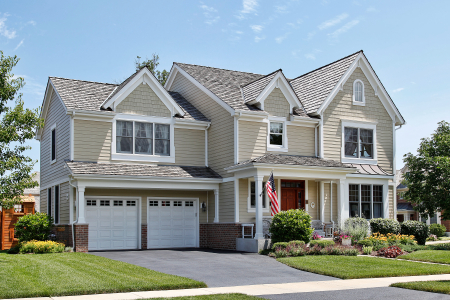 Maintaining the exterior of your home is an essential part of being a homeowner in McDonough. While most homeowners understand the importance of regularly cleaning their homes' exteriors, some tend to neglect this task. However, if you've been ignoring your home's exterior for a while, it's time to pay attention to these signs that your house needs thorough pressure washing.
If you'd like to schedule a pressure washing session with a reliable and professional cleaning service, contact us at 404-787-8833.
Your Neighbors Are Starting To Complain
If your home's exterior looks dirty and unkempt, it doesn't just reflect poorly on you, but it also negatively affects your neighbors' curb appeal. Your neighbors may complain about your home's dirty exterior, causing tension and an unpleasant living environment. Keeping your home's exterior clean and well-maintained with house washing is not only important for your property's value but also for the aesthetic appeal of your neighborhood.
The Township Is Complaining
If your home's exterior looks dirty and unkept, your local government may get involved and send warning letters to you. Ignoring these warning letters may result in fines in the future. The township may also demand that you clean your home's exterior within a specified period. Avoid these headaches and the financial burden of fines by investing in a solid pressure washing service every now and then.
Your Energy Bills Are Getting Higher
Did you know that an unclean home exterior can lead to higher energy bills? During the winter season, your home relies on natural sunlight coming in through the windows to keep it comfortable. If your windows are covered in dirt and grime, less sunlight comes in, meaning your interior heating system must work harder to keep things warm. This results in higher energy bills. A thorough pressure washing session can potentially save you money on your future bills, especially in the winter.
Your Home Simply Looks Dirty
The most obvious sign that your home needs a pressure washing service is that it looks dirty. Over time, grime, dirt, and dust accumulate on your home's exterior, causing it to look dull and unattractive. A dirty exterior not only reduces your home's curb appeal but can also lower its value. Neglecting your home's exterior cleanliness can also affect your personal morale and well-being.
Keeping your home's exterior clean and well-maintained is important for its value, curb appeal, and your personal satisfaction. Neglecting to clean your home's exterior can lead to fines, higher energy bills, and negative interactions with your neighbors. If you notice any of the signs mentioned above, contact us today.
WE WANT TO EARN YOUR TRUST. CALL YOUR MCDONOUGH PRESSURE WASHING PROS TODAY