Commercial Pressure Washing Breezeways in McDonough, GA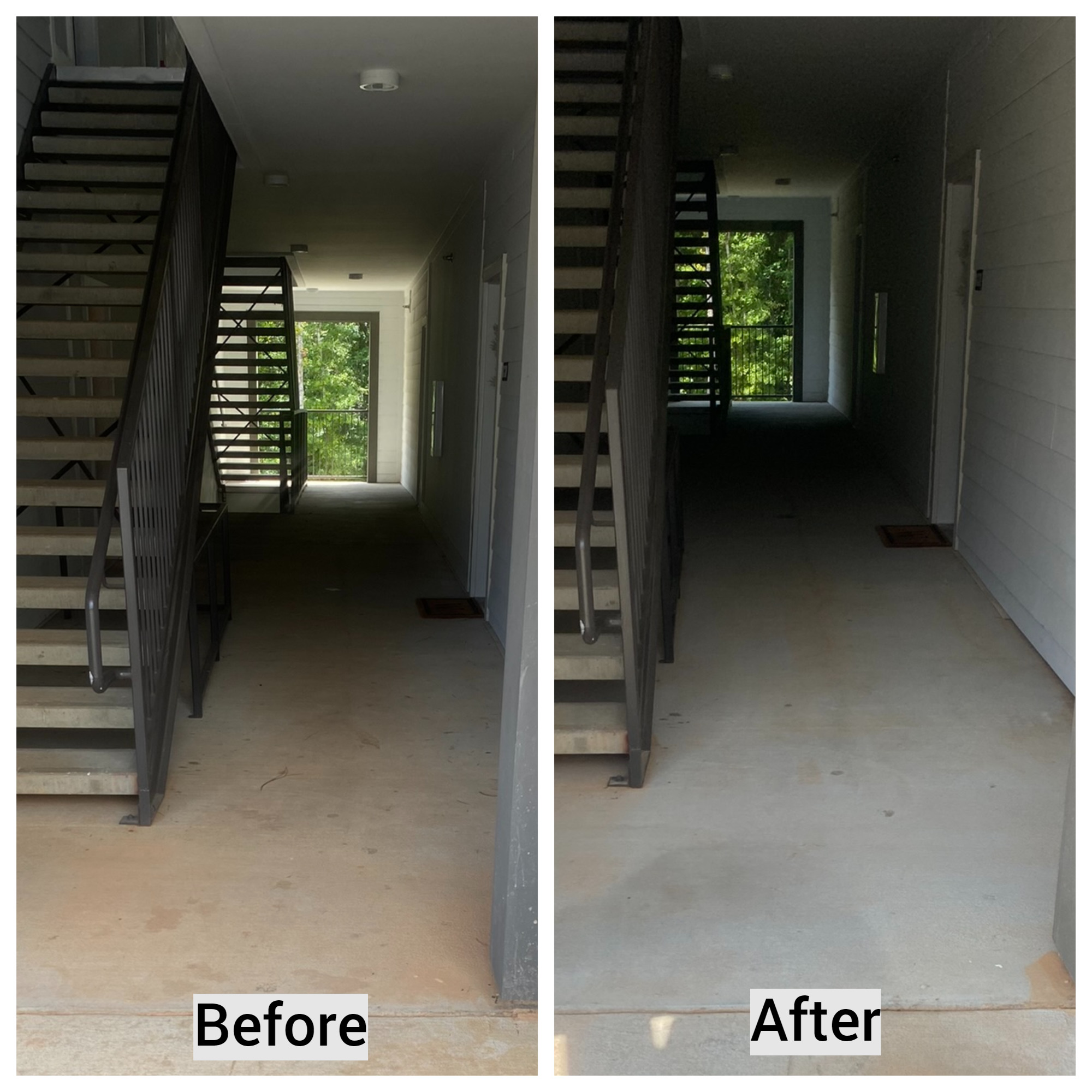 We finished up this commercial pressure washing job at Alta Bridges Luxury Apartments in McDonough, GA. Part of the the job was power washing the breezeways. This was mainly a red clay stain improvement project, but we were also able to clean up the normal dirt and grime along with the extra grime from the "Valet Trash" in the hallways.
Thank you again for trusting CK1 Pressure Washing.
Location: McDonough, GA
Project Image Gallery
WE WANT TO EARN YOUR TRUST. CALL YOUR MCDONOUGH PRESSURE WASHING PROS TODAY