Preparation Before Painting - More Commercial Pressure Washing At Hartsfield-Jackson Atlanta International Airport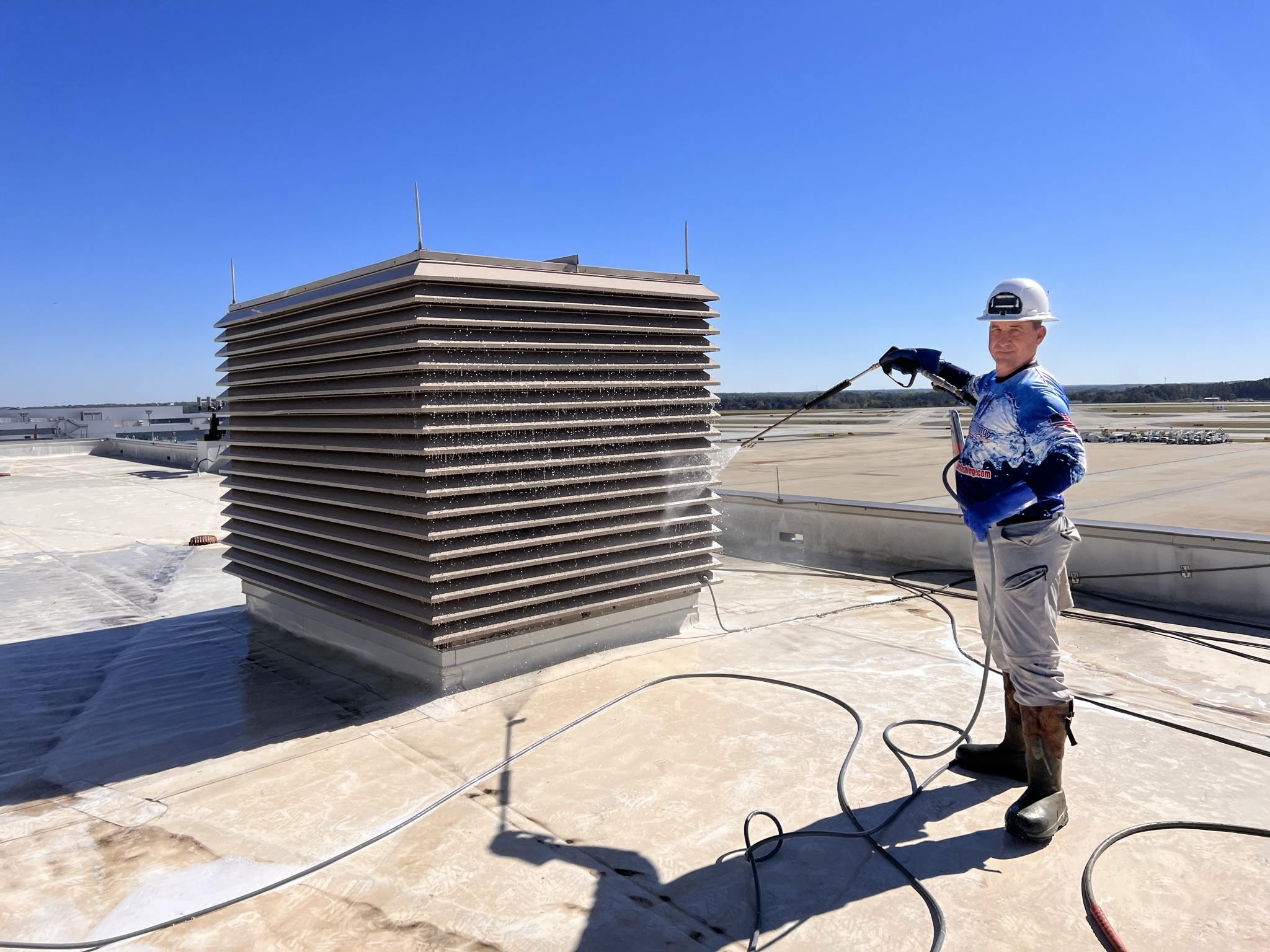 Why is Pressure washing an essential step that should not be overlooked before painting any surface. It helps to remove dirt, debris, and other contaminants that may interfere with the adhesion of the paint. Pressure washing also helps to reveal any areas that may need repairs, such as cracks or rotting wood. By pressure washing before painting, you can ensure that the paint will adhere properly and result in a long-lasting finish.
We did a two step process on 53 louvers at Hartsfield-Jackson Atlanta International Airport. First we cleaned and washed then we did an oxidation removal. All of this was to prepare the louvers for Rosing Painting & Wallcovering to paint.
So, if you are doing exterior painting, make sure to pressure wash the surface first. Contact CK1 Pressure Washing for your residential or commercial pressure washing needs at 404-787-8833 or www.ck1pressurewashing.com
Location: Atlanta, GA
Project Image Gallery
WE WANT TO EARN YOUR TRUST. CALL YOUR MCDONOUGH PRESSURE WASHING PROS TODAY