The Georgia Heat Is No Problem for This House Wash in Stockbridge, GA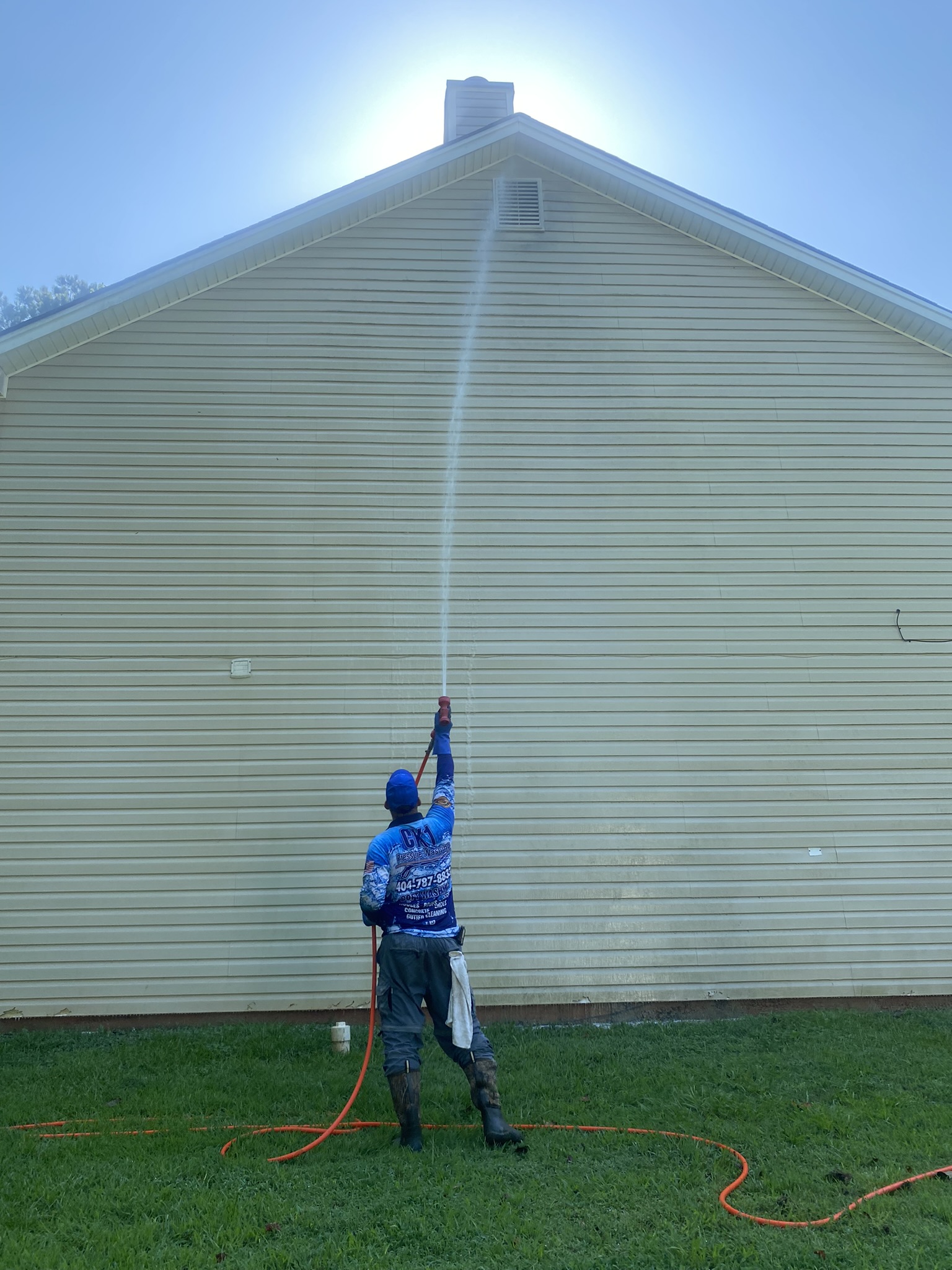 Trying to get this house washing in Stockbridge, GA done before the sun comes out in full force. This GA heat is no joke!
All joking aside, we take working outside in the elements very seriously. When we are in the middle of a hot Georgia summer, we typically start first thing in the morning around 7:30. We would start pressure washing earlier, but we also want to be respectful of our clients peaceful mornings routines.
We stay hydrated with packing our coolers full of water and drinks that will replace our electrolytes.
We typically don't have to take a break to cool down while on the power washing job, but we have been known to do so when needed. We typically get our cool down in the air conditioned truck when we are on the way to our next job.
We are also known to have a little fun on the job and can cool off with a light spray of the water :)
Location: Stockbridge, GA
Project Image Gallery
WE WANT TO EARN YOUR TRUST. CALL YOUR MCDONOUGH PRESSURE WASHING PROS TODAY